You pull out the recently purchased latest smartphone from your pocket and notice gazing eyes because it looks expensive. Now, as you move around taking pictures, they can't resist but ask Can you please take our picture as well? Or which mobile phone do you own? And to their surprise, they get to know that it is vivo Y22 priced at 14,490/- only.
Worth all the spent isn't it? But is a good camera or design enough to choose a new smartphone? Nowadays, the wishlist for a smartphone has evolved. There are a lot of concerns among users which can make or break their image of a good handset.
But what are the notable features? How can you determine which smartphone can be a winner for your hard-earned cash? Know these must lookout features for your smartphone & evaluate them before buying.
Speed
Today, speed is everything. It's an experience that can turn frustration into satisfaction. With mid-range smartphones having high-end processors there's no more sacrifice on price. But that's not all, you also need enough RAM to multitask efficiently on the go. A minimum of 4GB is a must to switch different apps, load data of heavy multimedia applications and minimize phone heating. Surprisingly vivo Y22 has, a Mediatek Helio G70 processor, with 6GB RAM and 2GB extended RAM capability.
Of course, the speed in smartphones is adorned with pretentious advertisements, but don't forget that advanced is always better. And on top, of it, a long battery like 5000mAh supports all tasks efficiently.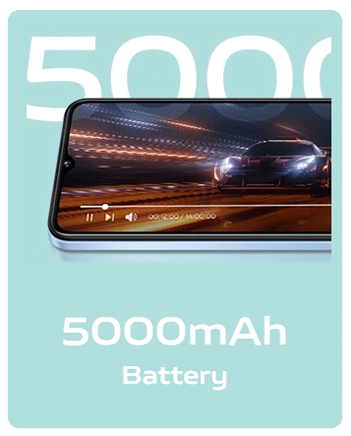 Viewing Pleasure
Putting emphasis on display is a must and it's all for good reasons. It is the first thing you see when using a phone and more pixels on your screen means clarity, details and eye comfort. The two key factors that determine display quality are resolution and display technology. Resolution basically refers to the number of pixels in the screen and the technology is AMOLED or LCD. When buying a phone, ensure the display has a resolution of 1280 by 720 or higher with a pixel density of 300ppi. In vivo Y22 you get 1612×720 resolution making it an HD+ resolution. Also, it responds very quickly and filters out harmful blue lights.
And who doesn't enjoy bigger screens? So look out for narrow bezels and a larger viewing screen for the ultimate fun.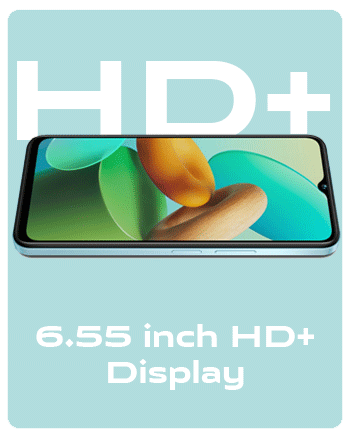 Camera
Capturing and sharing images quickly has changed the multi-lens camera system. As most of you have already ditched traditional cameras, it is all about the camera smartphone. From all the cherished moments to embarrassing ones, photos and videos sum up our life events the most. And they are even the best way to test the camera quality of a phone. Higher megapixel means better resolution in a photo, HDR gives colour accuracy, and AI modes eliminate the use of editing apps. The rear camera of vivo Y22 offers a 50MP with a large sensor+2MP camera that has excellent night settings and 8MP on the front side.
When choosing a camera, don't settle for sample pictures or videos. Test them by yourself and observe the quality for blurriness, exposure, colours, audio distortion, etc.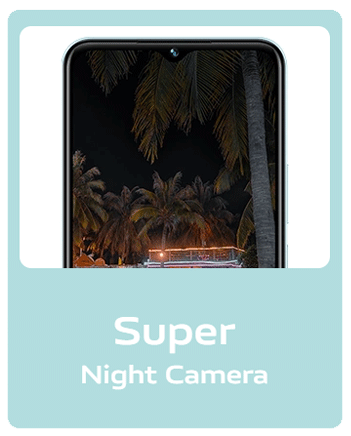 Looks that Impress
No matter what, a compelling design always hits our subconscious attraction. We may be rational to make the most appropriate buying choice, but looks also play a part when want to stand out.
You can either stand out with subtle & classic choices, such as Starlit Blue has a glitter finish over a deep blue surface with a smooth surface that resists fingerprints. And if you enjoy being different, the Metaverse Green variant has advanced surface texturing with a unique metallic sheen for a trendy you.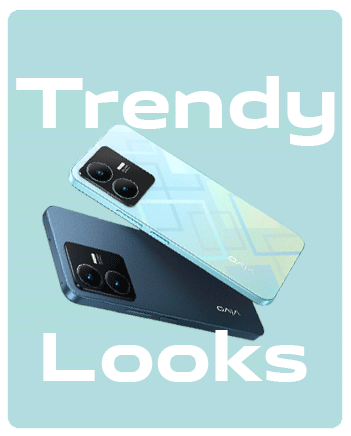 Can you have a perfect smartphone?
No matter what, having all great specs compiled in one smartphone is impossible. A few latest features will fall short of others. So, the key to picking the perfect smartphone is considering your needs and prioritizing them. Not the specifications that sound recently in.