A few months back, Google made an update that was long asked by the android community for sharing files quickly. Well, if Xender, Share It, or any similar service providing application came across your mind, then you have surely missed the addition of this feature.
Now the android also has a feature similar to Apple's AirDrop, called Nearby Share. This system app lets the user quickly share files to a friend or nearby android smartphone users through a streamlined and easy process while protecting your privacy, which we usually compromise while using 3rd party applications.
Yeah, as its matter of privacy, this topic adds more interest sounds no? Well, read the complete article to know more about this feature and how its safe than using any other sharing app.
How Is It Different From Other Sharing Apps?
When you intend to share one particular file it is not that real instant if the steps followed for the process are counted. In the hustle of sharing it can be a hassle to open the particular sharing app (well, having the same app for sending and receiving is still the very first struggle), pairing both the phones and find the file you want to attach involves a lot to do. And Nearby Share cuts down all these steps into the simplest taps & list of devices available in the proximity.
All you have to do is, select the recipient & they will be notified to accept or decline the file within seconds. This method can be used for sharing offline and online files as quickly as Bluetooth. It uses the Bluetooth and Web RTC (Real Time Communications) protocol to help you share the file even when you do not have data.
Supported Devices For Nearby Share
According to Google, this feature is made available in smartphones running on Android 6.0 or higher. You can follow the below-mentioned steps to check whether your phone supports this new feature or not. Also, you can follow these steps if your phone fulfills the support criteria, but Nearby Share is not active:
Go to the phone 'Settings'.
Scroll down & open 'Google' from the menu.
Tap on the 'Device Connections' from the available options.
From the list, open 'Nearby Share'. (Phones that don't support this app won't be able to see it appearing in the list.)
Now, tap on the toggle to switch on this feature.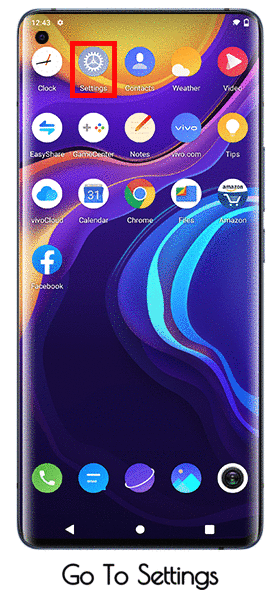 Moreover, you can also customize your account & device by changing the following:
Device Name
The name of your device is likely to be the default name that others see while using the Nearby Share. For ease of detecting, the user can change the name as they like.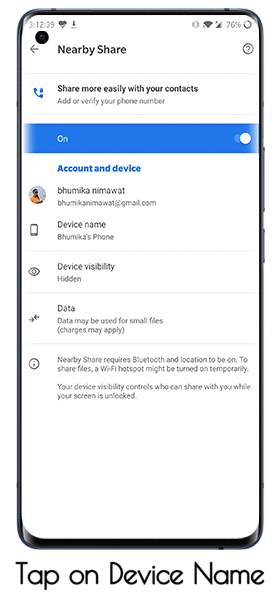 Device Visibility
Customizing your device's visibility makes sharing easy in a restricted environment or when the user doesn't want to make the account visible to all saved contacts.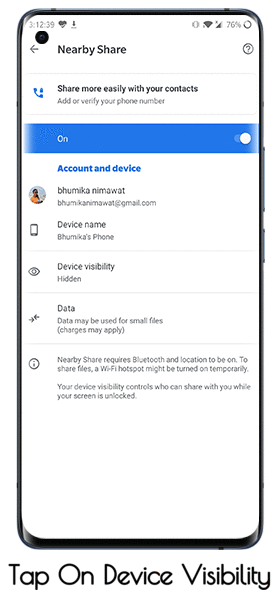 Data Usage
As the sharing of files works using Bluetooth & data(for some files), the user can turn off the data usage to share files in complete offline mode.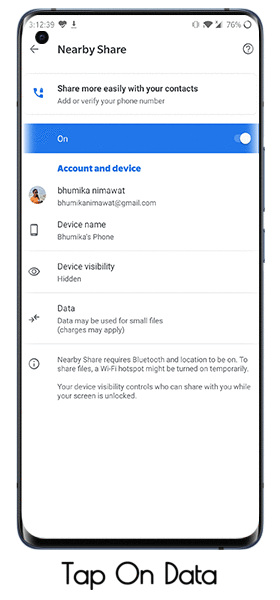 How To Use Nearby Share To Transfer Files
Whether you want to share a photo, a video, a pdf/XML/word file, or even an installed app from the Google Play, Nearby Share handles it all. To know how to share files, follow these steps:
Open the file that you want to share > tap on the share icon > scroll to locate the Nearby Share icon. Now your phone will start searching for nearby devices.
Make sure that the person you're sending the file has enabled Nearby Share on their Android phone as well.
Once the device is able to detect the receiver's phone, simply tap on their device name.
Simultaneously the receiver has to tap on 'Allow' to start the transfer.
Now depending on the file size, the transfer will be completed in a few moments.
And that's how you can instantly share files between two Android phones using Nearby Share.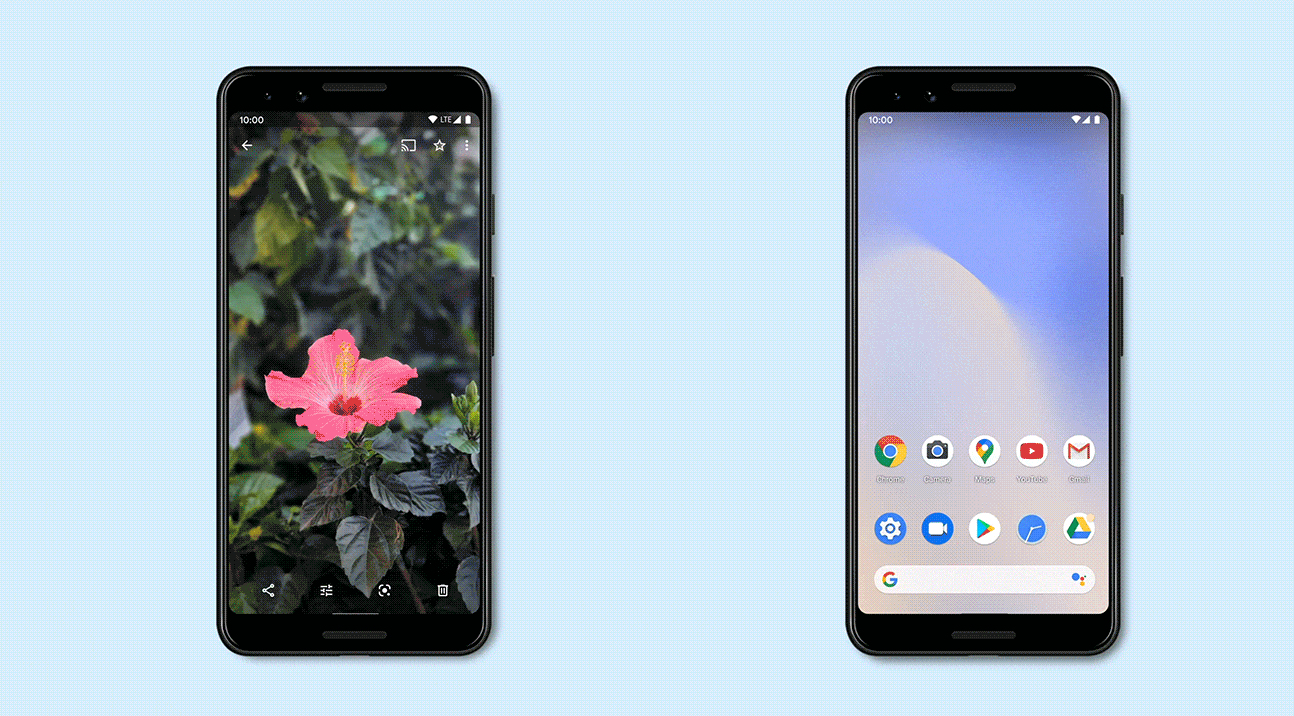 We hope that you will find this article very useful in your day to day use. You can also leave your suggestions in the comment section below. You can show us your consent by hitting the like button & stay tuned with us for more such articles.