What consumes most of your routine? Is it spending time on a smartphone? Well, fair enough because we have emails, social media, notes, a camera, on-the-go entertainment, and whatnot!
But can your latest android or best new smartphone perform smart without internet connectivity? These days there are hardly any offline applications on smartphones, so without the internet, they are all useless. Though internet connectivity has a strong web, it is not present in every nook and corner or all the time.
And that's why whether you are travelling or running out of your daily data limit, we have tips to help you catch up with your unread emails when you are offline and respond to them.
Stay with us to find out.
Gmail is undeniably the most popular. Nearly a 1.8billion people use the service, and we are sure you must be one of them. Google has rolled an offline mode using Gmail users can read, reply and search emails in their inbox even when the internet connection is unavailable.
Gmail Offline mode will help you load the contents of your email even when you don't have an active internet connection. When you turn on the settings and set the number of days, all the emails within the set frequency are downloaded and saved for you to view later.
And, if in case you reply to any of those emails, it is forwarded to an outbox folder which later sends the response automatically once when your internet connection goes live.
**Important**- For web users, it only works on the Chrome browser. You must enable the service during active internet connection only so that once you lose the internet connection, Gmail will still work. Also, don't login into incognito mode.
Now, let's get started with the steps to set up the settings:
Step 1
Open your Gmail account on Google Chrome browser & click on the Settings icon.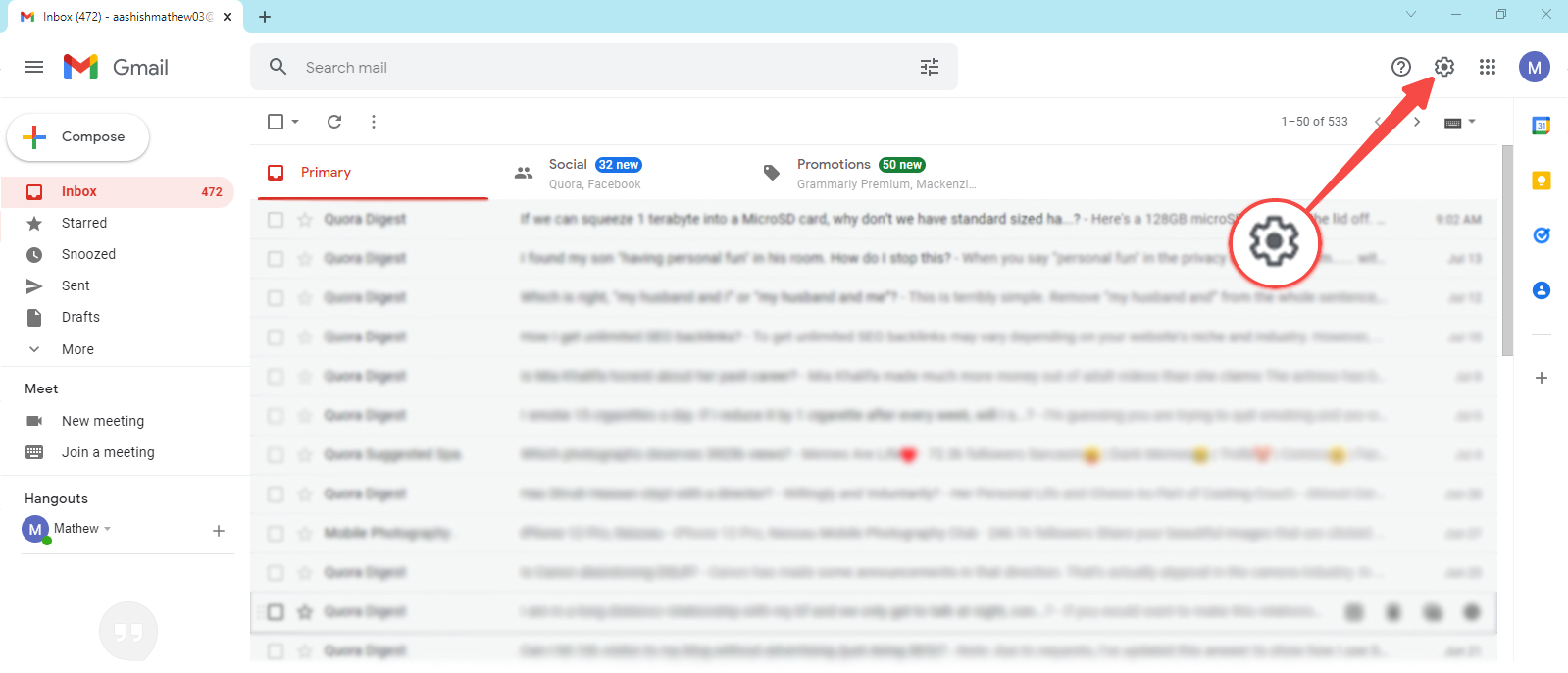 Step- 2
Click on the See all settings followed by the Offline option from the menu bar.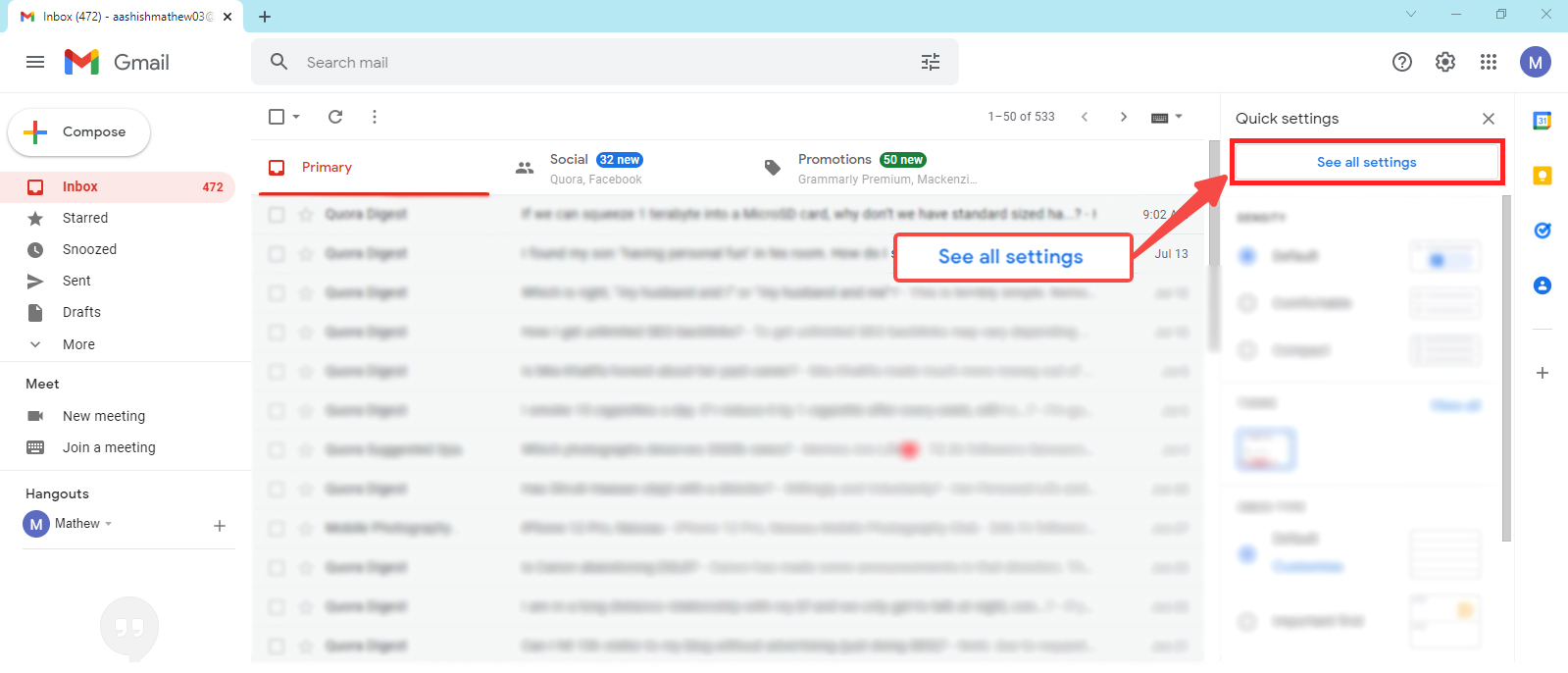 Step-3
Now, click to enable the offline mode and under sync settings choose how long you want Gmail to keep offline mail.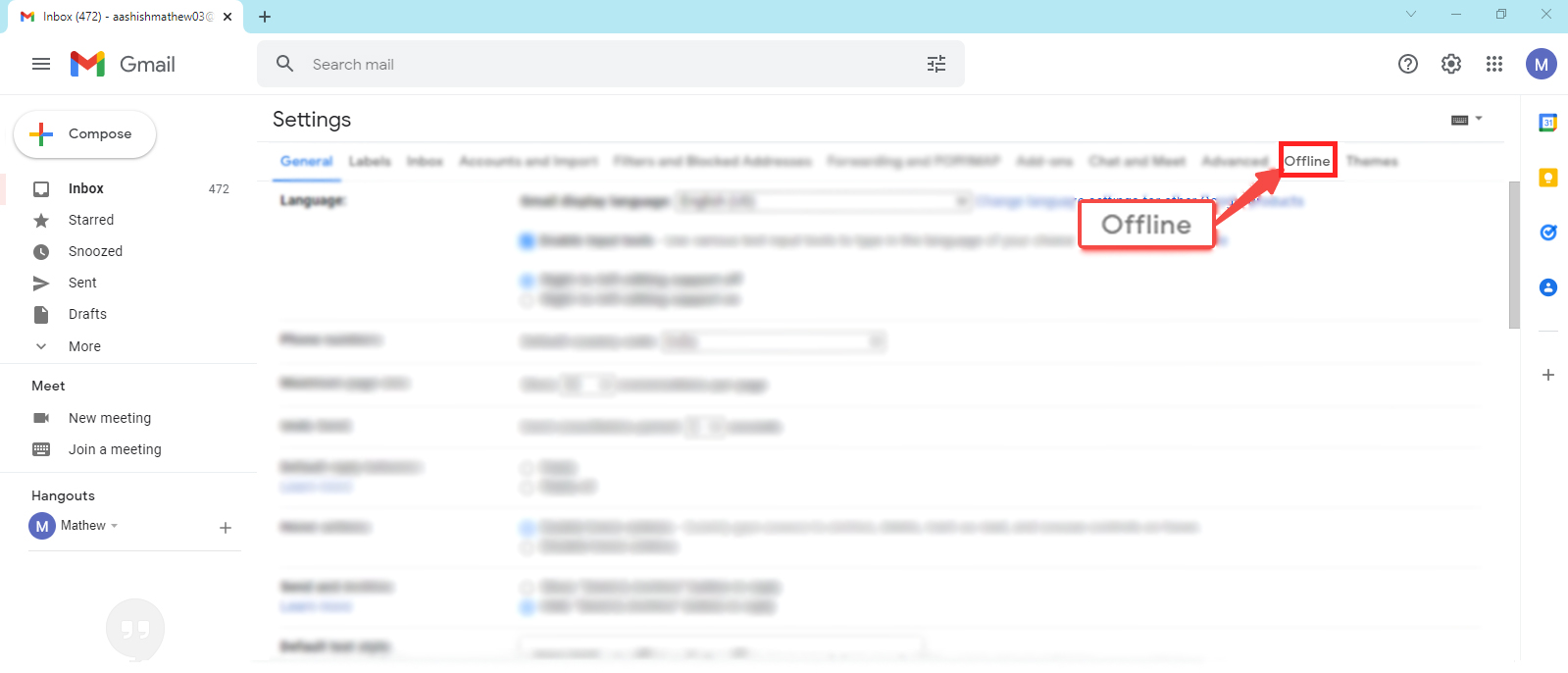 Step- 4
Also, look out for a security option as per your convenience and at last click on the save changes to activate Gmail offline settings.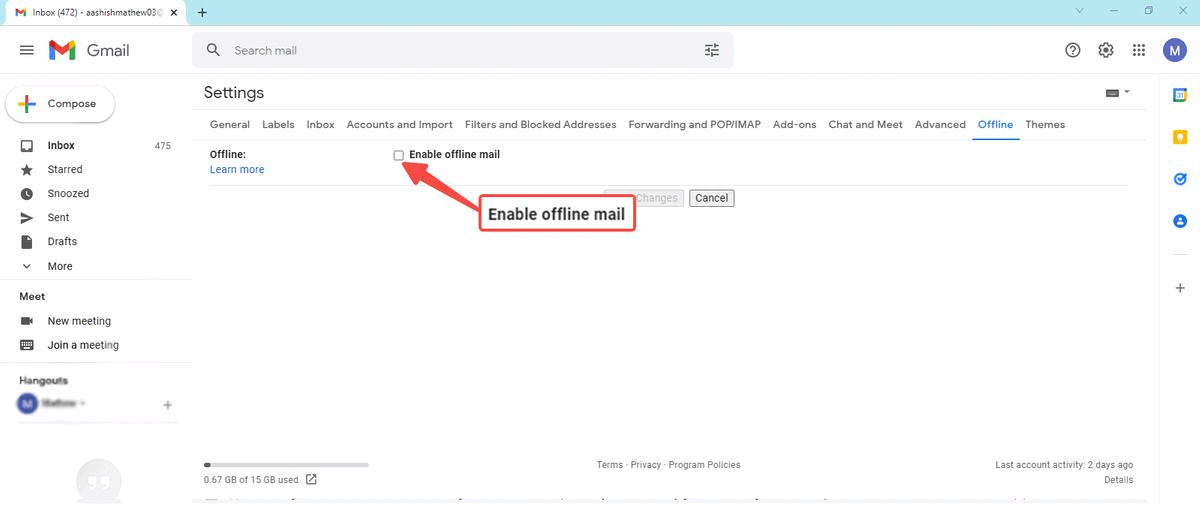 You must have seen the "Sync" option in the settings of the Gmail app. But do you know its use? Or have you toggled off the option? That sync mode on android devices is to activate the offline mode. Currently, the offline mode is limited to the Gmail app for android users only.
Follow these steps for Gmail offline settings on an android smartphone:
Step- 1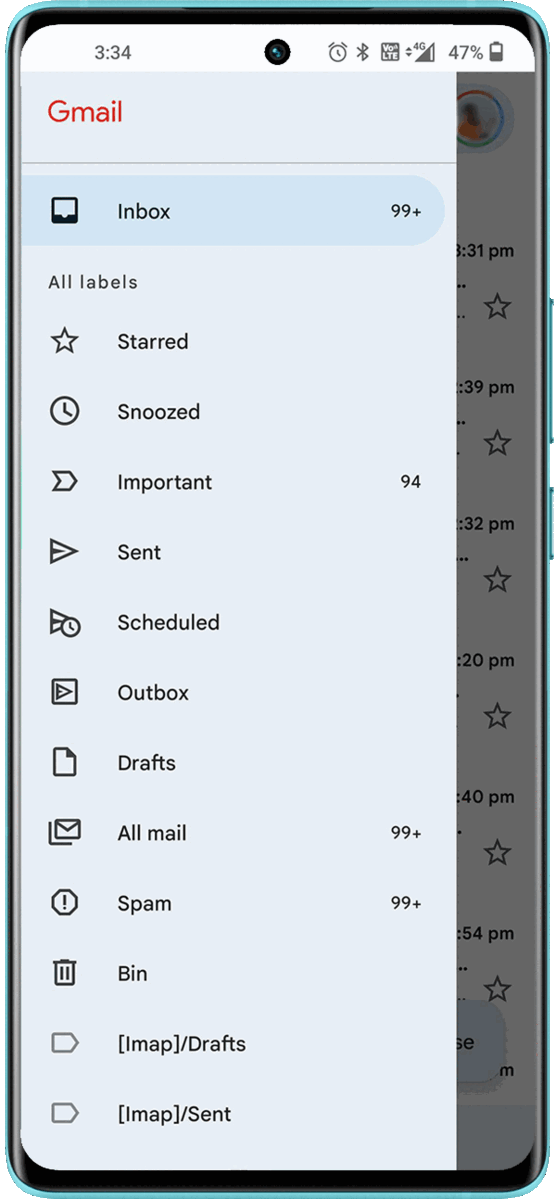 Open the Gmail app & go to setting from the three vertical line option.
Step- 2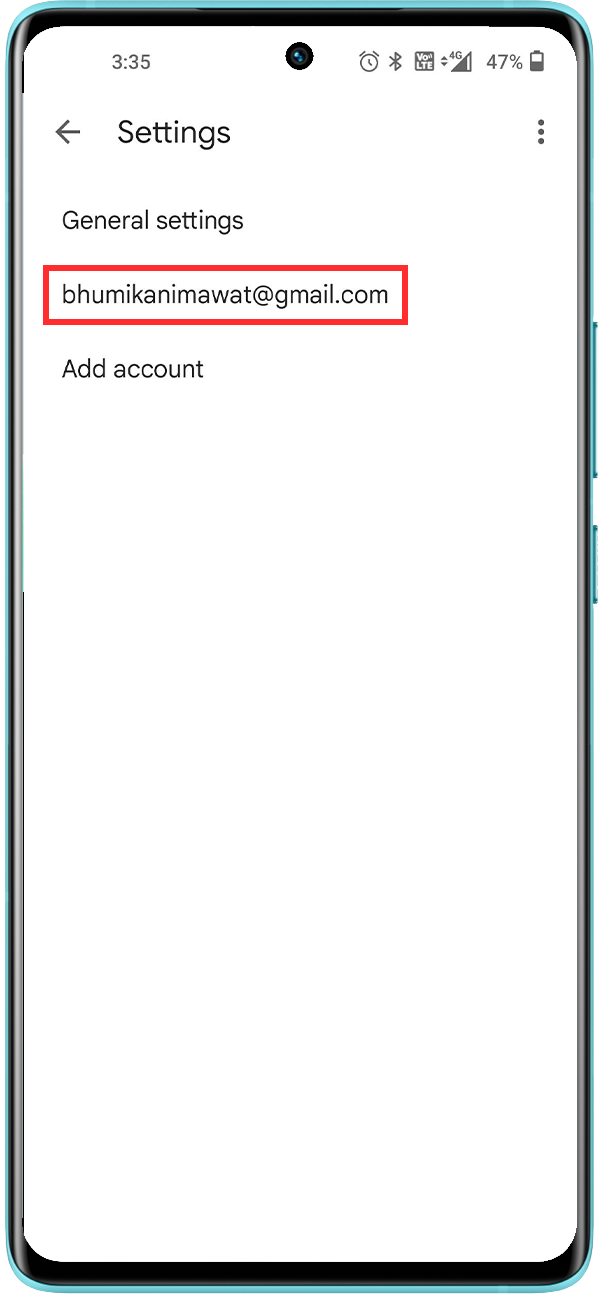 Tap on the account name. If you have multiple accounts logged in, select for which you wish to use the settings
Step- 3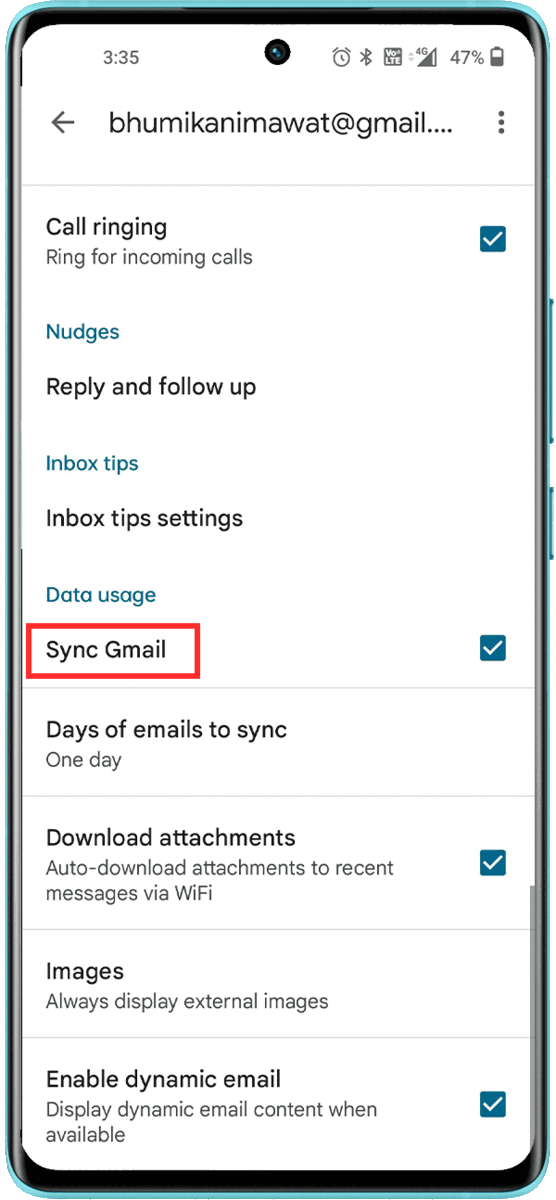 Lookout for sync option, enable it & select the number of days to download emails.
Know these tips to make your experience better:
Bookmark your Gmail inbox to access your email offline easily.
Specifications
- 360° Horizon Level Stabilization
- ZEISS Cinematic Video Bokeh
- ZEISS Gimbal Portrait Camera
- ZEISS Style Portrait
- Snapdragon 8 Gen 1 + vivo V1+ Chip
- 80W Flash Charge
Specifications
- 360° Horizon Level Stabilization
- ZEISS Style Portrait
- ZEISS Cinematic Video Bokeh
- Dimensity 9000- Antutu Score 1,000,000+
- 80W Flash Charge
- Ultimate Aesthetic Design