If you are a WhatsApp user, you would have received a terms & conditions pop-up asking for your agreement on it. Well, we are sure you all would have promptly clicked on the accept button to proceed. Now, what if we say that if by 8th Feb you will not agree to the new policies, WhatsApp will delete your account!
So, in case if you have skipped reading the complete information. We are summarizing the key points from the WhatsApp Policy 2021 for you in this piece of information.

If you are looking for an answer to know What Has Changed?
So let us clear out this, in terms of messaging or conversation functions, nothing has changed. However, the type of information from your account to be shared with Facebook has changed.
What Data Will Be Collected By WhatsApp?
According to the new privacy policy, WhatsApp will take information general information of your smartphones like battery level, browser, signal strength, app version, mobile network along with the mobile number, the language of the device, IP address, device operations, transactions, and other network-related information. Your saved contacts to identify them, status, location.
This integration will be similar to the integration of Instagram direct messages and Facebook messenger. Thus the integrated services will help WhatsApp to add more features & services such as Rooms, which has been making its way to get introduced soon.
Why Exchanging Data With Facebook Is Problematic?
As mentioned in the new policy, WhatsApp is likely to use your data is to provide better service, improve user experience & make sure better security for the user by brawling spam.
But, once when agreed to the privacy policy of WhatsApp, the app will share your data with the Facebook network (includes Instagram & messenger) whether you have your account or profile on those platforms or not.
However, if you use WhatsApp services with third-party services or with Facebook Company Products, they may obtain your information. For example, if you use the WhatsApp share button for sharing any news/product listed on an e-commerce website or if you access the services/share content with WhatsApp business accounts; your content is likely to be shared with Facebook and third-party service providers.
So, don't bewilder when you can see products/services similar to what you have been seeing or asking from your friends & family.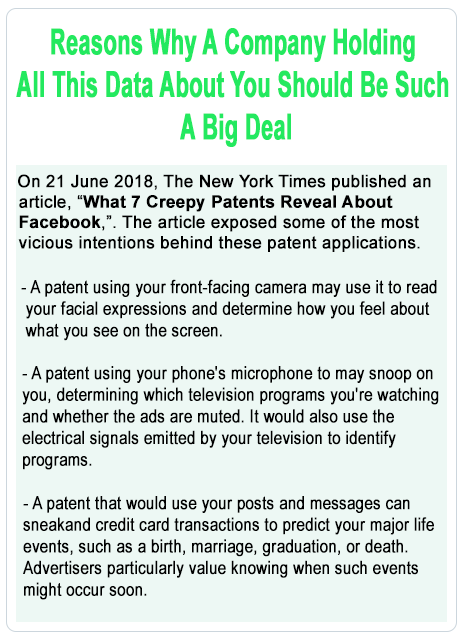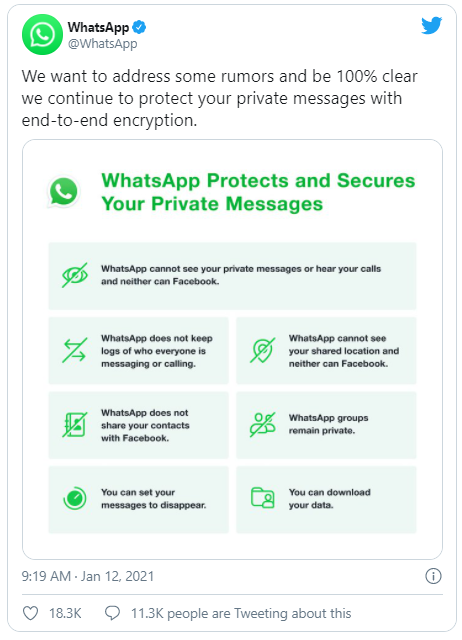 Will Your Messages Be Shared With Facebook?
No. The privacy on your personal chat is still the same & the messages remain encrypted. Neither the third party nor the WhatsApp entities can read them. So your privacy in that sense remains the same.
Are Your WhatsApp Messages Being Stored?
No, as per the new privacy policy, WhatsApp is not storing your messages in any form. The messages remain on your device only. But if the messages are undelivered, they will be reserved on the servers for up to 30 days max and will be deleted after delivery. Even your media message is stored in an encrypted form.
And this encryption applies to your personal as well business WhatsApp account. Also, refer to the new features introduced by WhatsApp to know more.

What Does WhatsApp Policies Mean For Someone Who Uses It To Only To Chat With Friends & Family?
Neither WhatsApp nor Facebook can "see your private messages or hear your calls". Your entire conversation is still treated personal & thus protected with end-to-end encryption.
WhatsApp does not keep logs of anyone who is messaging or calling because it dumps your data concerning "privacy and security risk".
WhatsApp cannot see a location shared with a friend in the chat. As that too is protected by end-to-end encryption.
WhatsApp will not share your contacts or any form of your data with Facebook, or any other app.
No data from groups or personal chat will be shared with Facebook for ad purposes as all the communication is end-to-end encrypted. So, whether you are a layman, a chief, or a popular personality; nothing changes for you.

As the controversies and questions about privacy, while using WhatsApp aroused, the newly launched app Signal & Telegram got instant prominence siting solution for same.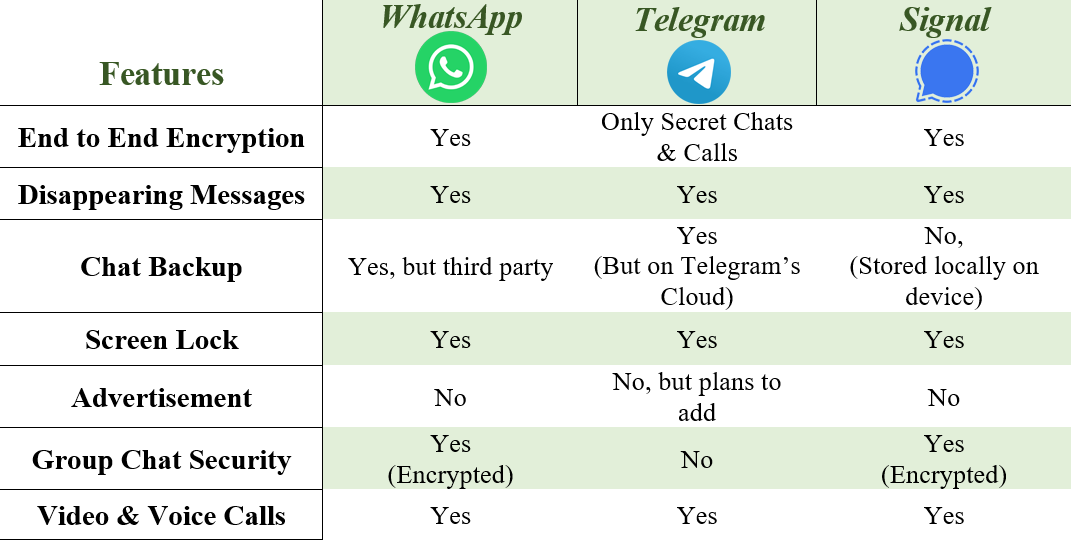 With this article, all the important features of the recent policy amendments made by WhatsApp have also ended. We have tried to make the information simplest & easiest to understand for you. So, now it's all up to you whether you want to continue using the services or switch to another app concerning your complete data privacy.