WhatsApp has undergone many changes that revamped the outlook & using preferences of the most frequent messaging apps. This Facebook-owned app has been constantly providing improvements in its interface with multiple security & privacy updates in the chat.
And this time, along with it, the app is offering & easy payment options so that you don't need to switch to any other third-party application to complete your process.
So without wasting much time, check out which features you can use by the month on your favorite frequent connecting application.

Those who were waiting to have an easy & fast payment method for the longest time can now send the money as easy as sending a message. This feature allows users to send money or the cost of goods safely without having to exchange cash or going to an ATM. The benefit of using this feature is that it eliminates the use of any third-party application or the need of using someone else's account.
That is why WhatsApp in partnership with the National Payments Corporation of India (NPCI) using the Unified Payment Interface (UPI) has made a secure payment system that will support nearly 160 banks.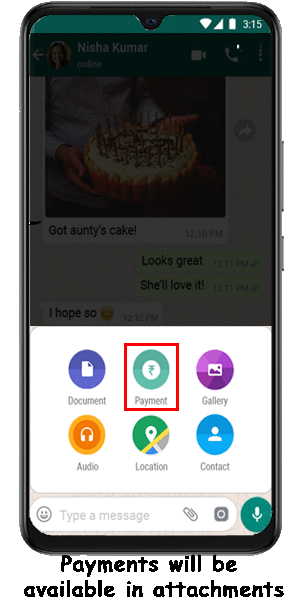 Mandatory things you need for WhatsApp payment:
A bank account and debit card in India.
UPI supported app installed on the phone.
The latest version of the App.
How To Send Payments:
Open WhatsApp & tap on the contact name to whom you want to send money.
Tap on the attachments icon > Payments.
Select your preferred payment mode & complete the process by entering the correct UPI Pin.

WhatsApp has replaced the regular messaging app up to 95% ubiquitously, and there is no uncertainty in that. But it is undeniable that all the messages you send or receive are a form of data that is stored forever. A few messages may hold great memories from families or friends but for the ones which you don't want to be everlasting this newly introduced feature will help, surely. It's none other than disappearing messages on WhatsApp. This feature is introduced to keep the conversations on the platform as personal as possible without sticking around forever.
When the disappearing messages feature is on, new messages sent to a chat will disappear after 7 days, helping the conversation feel lighter and more private.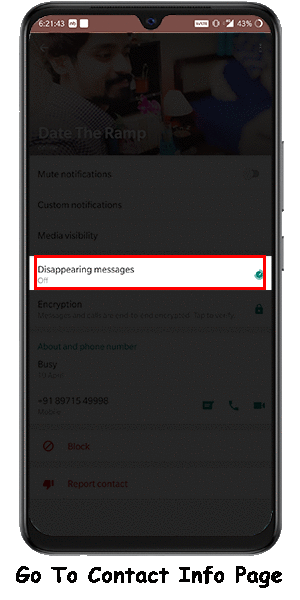 In a one-to-one chat, either person can turn disappearing messages on or off. In groups, admins will have control. But you need to keep this in mind, that feature has its limitations & exceptions too which means that the message may exist if someone has taken a screenshot, forwarded it to another chat, saved its email copy, or with other possibilities.
How To Enable WhatsApp Disappearing Message:
Open the WhatsApp chat.
Tap on the contact's name.
Tap on Disappearing messages.
Select on by tapping on the toggle.

The outbreak of COVID exposed the black holes of the old methods of business model was not enough to survive in the market. Be it a million dollar turnover company or the smallest start-up, customers dislike being passed on. Also, research has shown that they like to get help or help messages from the business with quick replies & prefer quick purchases from such service providers only.
This is where WhatsApp is trying to build a WhatsApp Business App & Business API to help these business manage their chats quickly & the easiest way.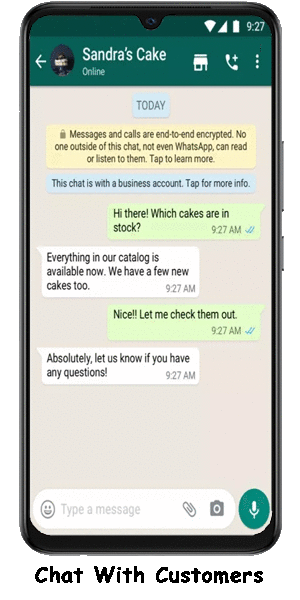 How Does It help?
The shopping interface of the WhatsApp Business App now helps its users to expand ways for checking out available products & make purchases right from the chat.
Also, through the Facebook hosting services, business providers can now sell their products by updating their catalog, keep stock up to date, and quickly respond to messages/queries without the concern of working hours or where their employees are.
Well, for now, you might not receive the updates even if your application is up to date because these features are rolling out PAN India gradually. So if your smartphone has not received the update yet, you might need to wait until December to get it done.