Your most loved social media app Instagram is celebrating its 10th birthday and has brought a present for you all. Yes, it's been 10 years since Instagram is part and parcel of all our lives connecting us to new people, spreading awareness, introducing interesting challenges & a lot more over these years.
It's all about 6th Oct 2010 when Instagram launched, and within 2 months there were nearly 1million users. And before it could celebrate its first anniversary, 10 million people were using Instagram in September 2011. In 2012, this platform collaborated with Facebook, after which these numbers rose to 100M in 2013, 300M in 2014; and this count has outnumbered now. Talking about its features, introducing videos & DMs in 2013, loopy boomerang in 2015, stories & live broadcasting in 2016, IGTV in 2018, Instagram shopping in 2019 to reels in 2020; Instagram has become a virtual world of possibilities.

Today, it is all about one's creativity and curiosity to reach out to the world around us.
Coming back to the context, the app has made an official announcement about a change within the app to imprint its product evolution. And this addition is the freedom to change the Instagram icon on your smartphone. Continue reading to know-how.
How To Change Instagram Icon- Android & iOS
Instagram has added a secret menu that has nearly 13 app icons in it. So if you loved the classic most you can revert to them now; only if you have its latest version. This change in icons reflects the forwarding culture created by different trends that makes them mainstream. So let's get started & know the way to change the icon: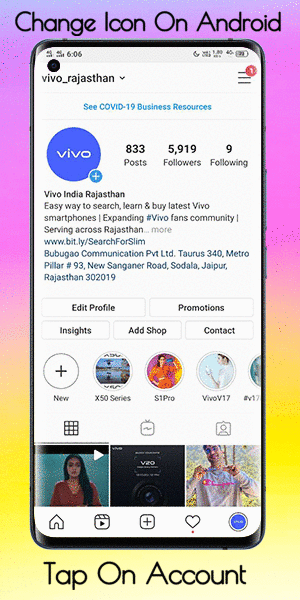 Tap on your profile icon.
Go to the hamburger icon.
Tap on the settings icons.
Refresh the page by dragging the screen downwards until you see the emojis.
Now, the list of icons will appear.
Tap on the icon you wish to set and it's done.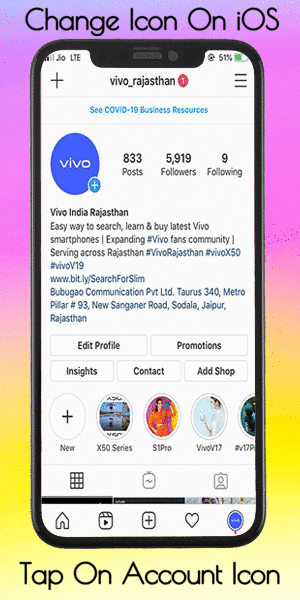 Note: On Android, the app icon won't actually change for Instagram; instead it adds a new home screen shortcut of the app in your choice of icon. However, for iOS users, there is a proper app icon change to whatever the user chooses.