How many times have you thought that "I should start making videos" but dropped the idea just because you don't own useful tools for it? After all, shooting a professional video is not easy or a one-person task & when it comes to a selfie video, it can be overwhelming.
No need to feel hopeless; we empathize with you.
But now, let us make you feel better. Vivo V20 is the solution to all your DIY high-quality video recording approach with a quality that is qualified to be posted on your Facebook feed, Instagram, and even on YouTube.
Yes, you are getting it right a smartphone weighing merely 171gms can replace fancy camera gear without making you compromise on the quality. This article will help you learn about the features that can help you record a good selfie video in no time.

At first, Youtube made many of us aware of what watching a 4K video feels like. That is why the introduction of 4K video recording in the rear camera of smartphones made many video makers go crazy as if holding one of the infinity stones in hands. Well, with vivo V20, don't be crazy but be creative. Recording selfie video is one very effective way to establish one to one communication with the viewers freely.
Why shoot on 4K videos?
This feature is advantageous for all those content creators who upload their videos on YouTube or use them for other professional purposes. It's very well known that quality is the king & selfie video recording on V20 is the ladder to reach your rightful throne.
Having your video in 4K quality means 2160–3840 lines of vertical resolution (compared to 720 or 1080, which are typical for HD). This means that your picture will be sharper & won't reveal pixels even on a large screen compared to an HD video.
How to record 4K selfie videos?
Scroll down to video resolution & select 4K.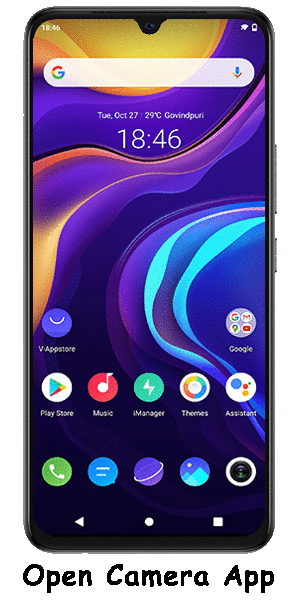 To create amazing selfie videos, it is important to keep an eye even on small details. And among many such key elements, stability in the video tops the list. A shaky video with a lot of irregular rolls/dips can irritate the viewer if viewed for too long. That is why using stabilizers like tripods, gimbal, stabilizing software is recommended.
What does Steadiface Selfie Video Do?
If you are a content creator or person who likes sharing their active lifestyle on the go then, motion blur with Steadiface Selfie Video eliminates the need for any stabilizing tool. It keeps the frame and your face steady and in focus no matter how or where you move and thus provides portrait stability to video.
How to shoot video using steadiface feature?
Turn on the selfie video mode.
Click on the person icon to activate the steadiface video feature.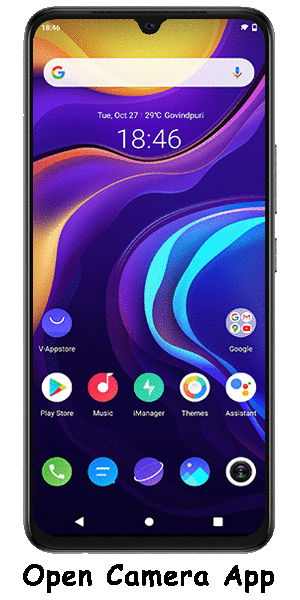 For impressive videos, a dual view is important. If you are a vlogger or aspire to be one, this feature can reduce your efforts of recording multiple shots or the concern to switch the camera at the right time by 100%. Using this makes recording two perspectives go hand in hand with a simultaneous process.
What does Dual View Window Do?
The dual-view window gives space to the users to use the front & rear camera at the same as per the need. The dual view modes available in the recording are front & rear super wide angle, front & back, rear view recording with zoom in & picture in picture.
How To Record In Dual Window:
Tap on the dual mobile screen icon to activate.
Choose the mode in which you want to shoot.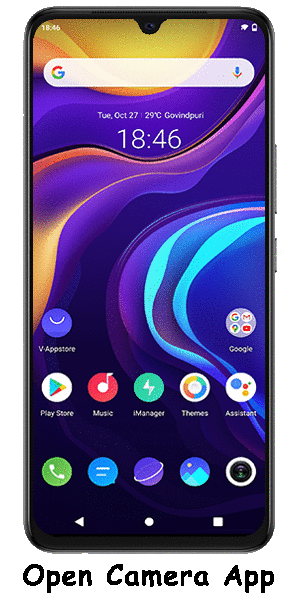 Just when you want to lay impact in your videos or add highlight moment to your moment with slo-mo videos. The slo-mo mode in vivo V20 gives the freedom to switch between fast and slow motion in a tap while enjoying the smoothness of 240FPS.
How To Record Slo-Mo Videos:
Tap on the slo-mo option.
Switch on the front camera & record the video.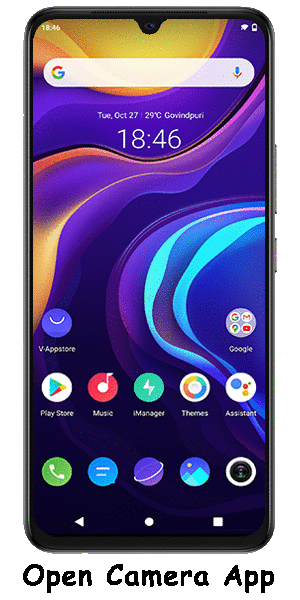 If you want to make an impact in your videos or let's say you feel that the location where you want to record the video has distractions; then art portrait video can bring all focus on you in no time. To do so you simply need to use the art portrait video mode & you can achieve impressive results in no time. With this video mode, you can either blur the background or turn it into a black & white tone.
How To Record Video In Art Portrait:
Open the front camera video recording option.
Go to three circle option.
Tap on the art portrait filter.
Select the filter you like the most.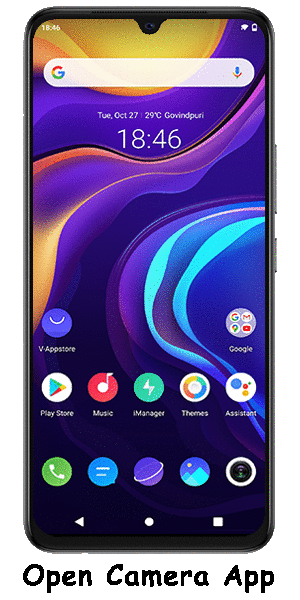 Well, keep in mind that these features can help make the video quality best in the least efforts just using a phone but other factors such as selecting a space, good lighting, and the right angle are also the key elements to engage your viewers.