Have you ever thought that your favourite brand would switch from manufacturing smartphones to chipsets?
Well, every innovation is just one decision away. There is just one big leap to be the odd one, and vivo did it by introducing its self-developed V1 chip in X70 Series. The chipset aimed to improve the photography & processing along with the most embedded processor. The brand underwent R&D for more than 24 months before launching the dedicated chip. And the success and competency of the series are self-explanatory of its performance.
Now the successor of vivo X Series successor has made its way.
What do you think it is capable of? Let us find out...
What did V1 offer?
V1 chip offered high computing power, low latency, and low power consumption.
The chip could perform complex calculations at a higher speed.
Primarily it was an imaging chip which could adjust the exposure value & reduce noise while preserving details. Also, the credit for real-time extreme night vision in pictures and video recording goes to this self-developed chip only.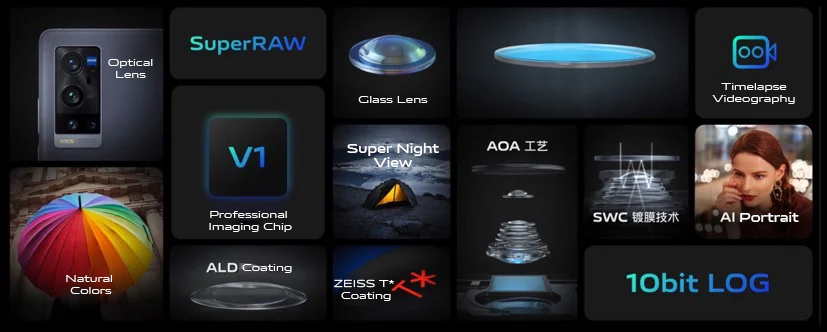 What the new V1+ chip will deliver?
The very latest vivo X80 Series is the first dual-chip flagship series of smartphones
vivo V1+ is a booster chip and offers depth in colours & bokeh. However, it is also the first of its kind in many ways. This time, the brand has an improved colour card that will capture and process images with more accurate hues and saturation. There's the use of AI technology to boost to improve the quality.
The new chip has gone through several improvements including enhanced compatibility and picture optimization.
Upgrades in the V1+ chip for processing:
The processing of the chip is enhanced by pairing it with Snapdragon 8 Gen 1 mobile platform in vivo X80 Pro. It is the most advanced 5G platform and has a speed of 4nm.
It is claimed to be energy efficient by over 300% thereby reducing its power consumption by about 72% compared to other chipsets available in the market.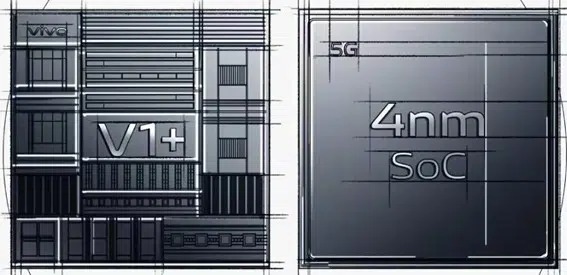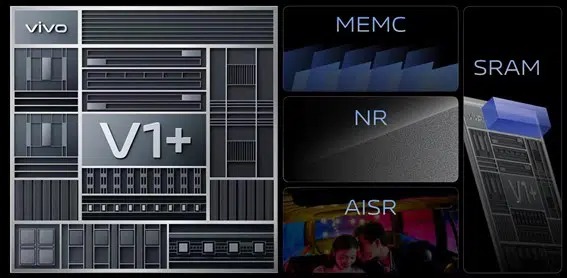 Upgrades in Image quality:
With the AI perception engine, image accuracy is improved by 12% and brightness by 16%.
Improved noise reduction algorithm in V1+ chip is capable of taking clear night shots even in the lowest brightness conditions.
There's a 15.5% improved accuracy for more natural colours.
Vivo V1+ chip is said to have three characteristics that are good processing, fast speed and energy efficiency.
So buy today & enjoy the redefining experience that the vivo X80 Series brings for you.