When it comes to cherishing memories, a video always stays on top.
In fact, whenever you watch any of the old videos, don't you feel that the same time and moment has come alive. It is also undeniable that watching a video is an enjoyable time-traveling experience. And as nowadays we all have the best camera smartphones, why not seize the opportunity and capture worthwhile moments.
But how to capture the time in a frame that feels forever new?
Well, for that, we are here with a list of the best video editing applications for android and what makes them worthy of occupying storage on your device. With these recommendations, you will be creating the most engaging videos in no time!
So, let's go!
FilmoraGo
Offered by Wondershare, this app packs a myriad of options for creating playful videos on your smartphone. Kicking off with the basic features like trim, cut, make the square video in the ratio of 1:1; you also get features like video reverse, slow motion, transitions, music, and overlays. It is an easy and free-to-use full-featured application loaded with powerful tools.
What's more:
You can apply different color filters.
Trim, cut, crop video, and export videos in HD quality in any aspect ratio.
Animate your videos by adjusting the direction, speed, and orientation of layers.
Add effects like blur, glitch, flame, split-screen to enhance the fun experience.
Add stickers, emojis, and memes to make your video humorous.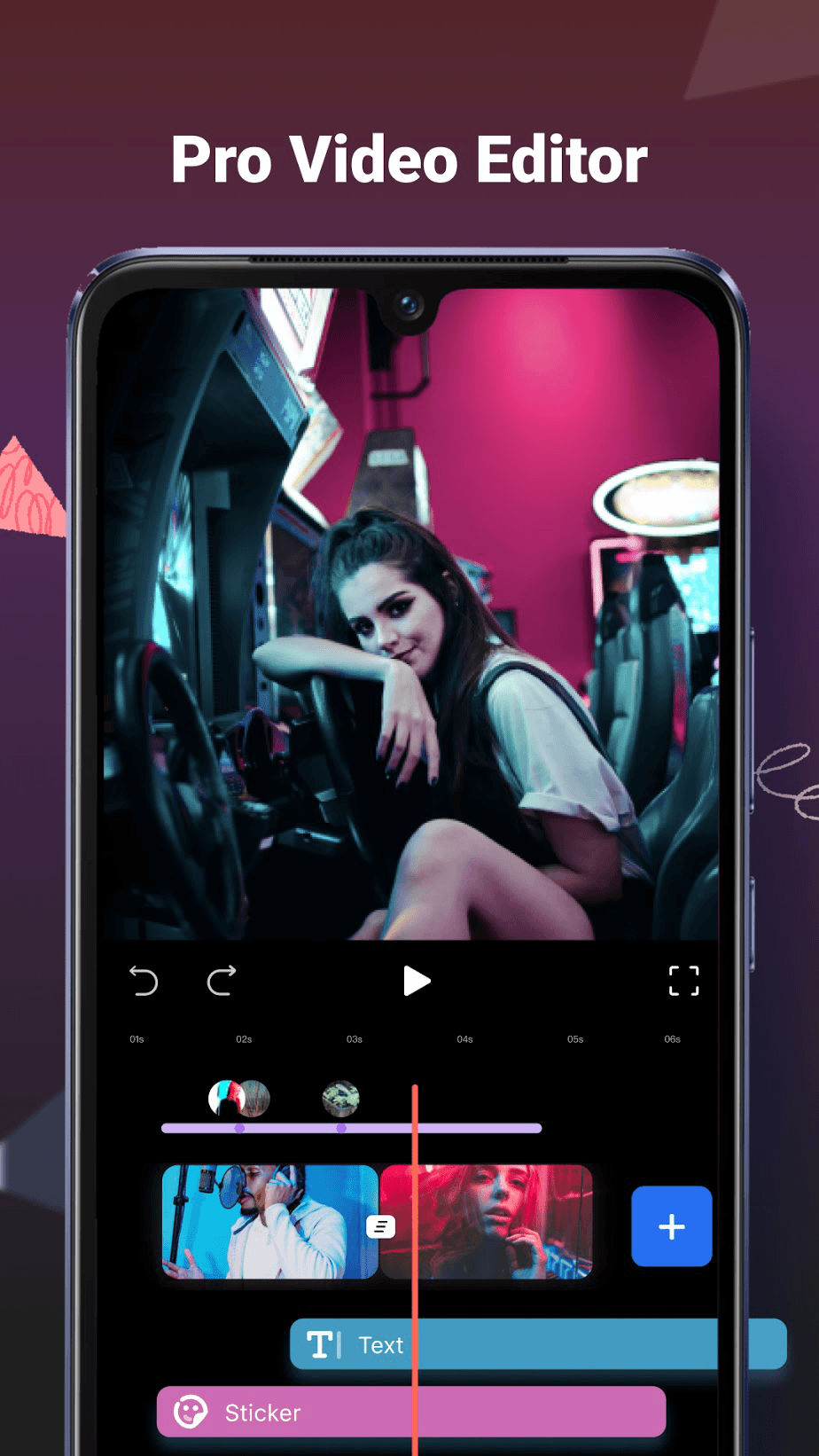 Funimate
Do you love posting your videos on social media like Instagram, Facebook, and Moj? Then this app is perfect for creating your videos with a zest of fun. Though, this app is for those non-serious video makers who create fun stuff using unique features like dual-view video recording. You get interesting filters, effects for text and video, transitions, stickers, trim, cut, merge, and overlays for freestyle video editing.
What's more:
You can insert anime and manga character edits for making crazy anime videos.
Lip sync, dance, and freestyle videos with awesome text effects, AI effects, and video effects.
Use in-app effects or create your own using photos on your device with the keyframes option.
Easy to add intro and Outro animations for texts, images, and videos.
Add effects of the music you have added to your video when making creative short clips.
As a user, you can also be part of the Funimate community and take part in challenges.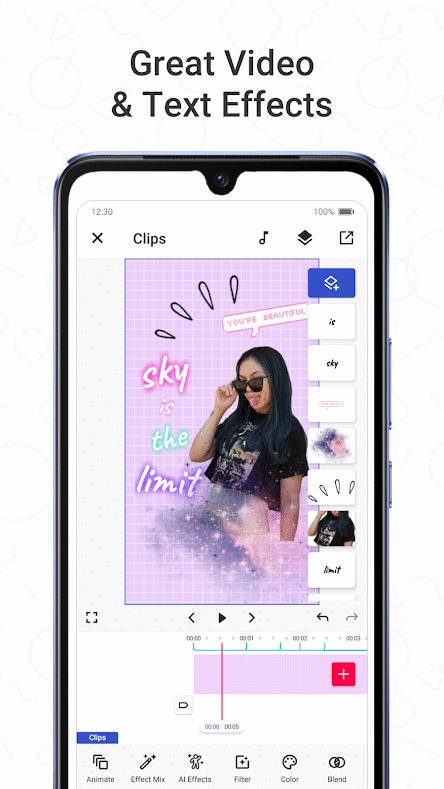 Power Director
It's one of the most extensive apps that gives you tonnes of features. Easy to use and work on, using this application you can create cinematic style videos that are amazing to share. Offered by Cyberlink Corp, the interface of this application is easy to use, just like most other classic editing apps. This application has a built-in library of tools that lets you become a sensation on social media as you can be with our newly launched Most Stylish 5G smartphone.
What's more:
Trim, splice, and rotate videos with simple taps
Control brightness, color, and saturation with precision
Apply effects and transitions with easy drag & drop
Combine pictures and video in one clip using the multi-timeline
Add text or animated titles to your video in seconds
Add voiceovers recorded on your mobile device a built-in editor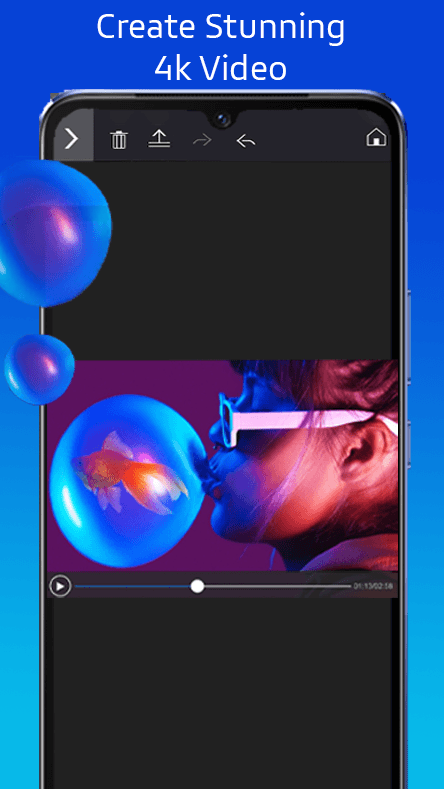 Action Director
Nowadays we all own 4k video recording smartphones, then why miss an app that supports it. So gear up to record & edit the most liked video on the social wall with the ActionDirector app. The Ultra HD 4K video editor support on this app lets you edit videos of these heavy files just like a desktop right on your palm. Options like edit, crop, add music, create your own soundtrack, and add repeat and rewind video effects help you make every video look professional.
What's more:
Has an in-app video recorder that lets you edit right after you finish it.
Improve your video by applying color and brightness, contrast, and saturation adjustments.
More than dozen of transition options to make videos pop.
Trim and cut video clips to focus only on the shots you want.
Modify video action with fast and slow-motion speed controls
Share or upload Ultra HD 4K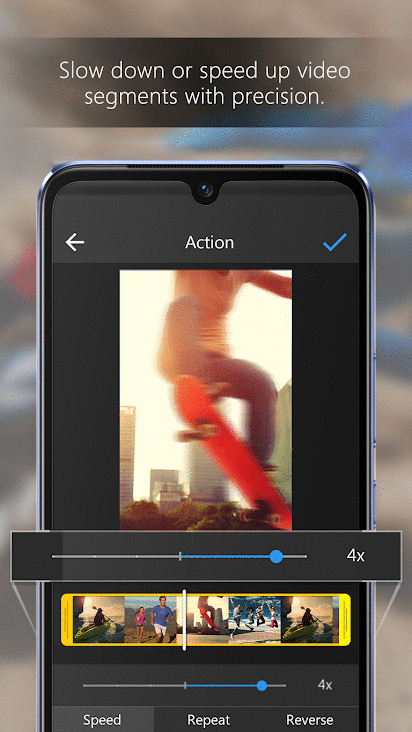 Checkout latest vivo smartphones for best video recording experience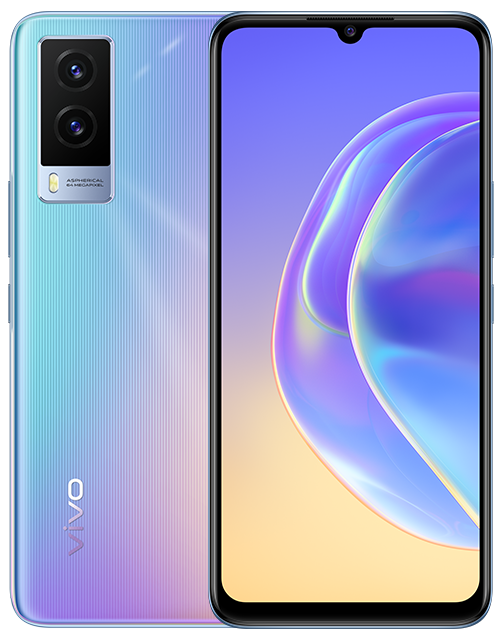 64MP Night Camera
32MP Super Night Selfie
8GB+3GB Extended RAM Support for heavy editing software
Dual View Video Recording
Super Night Mode with Stylish Night Filters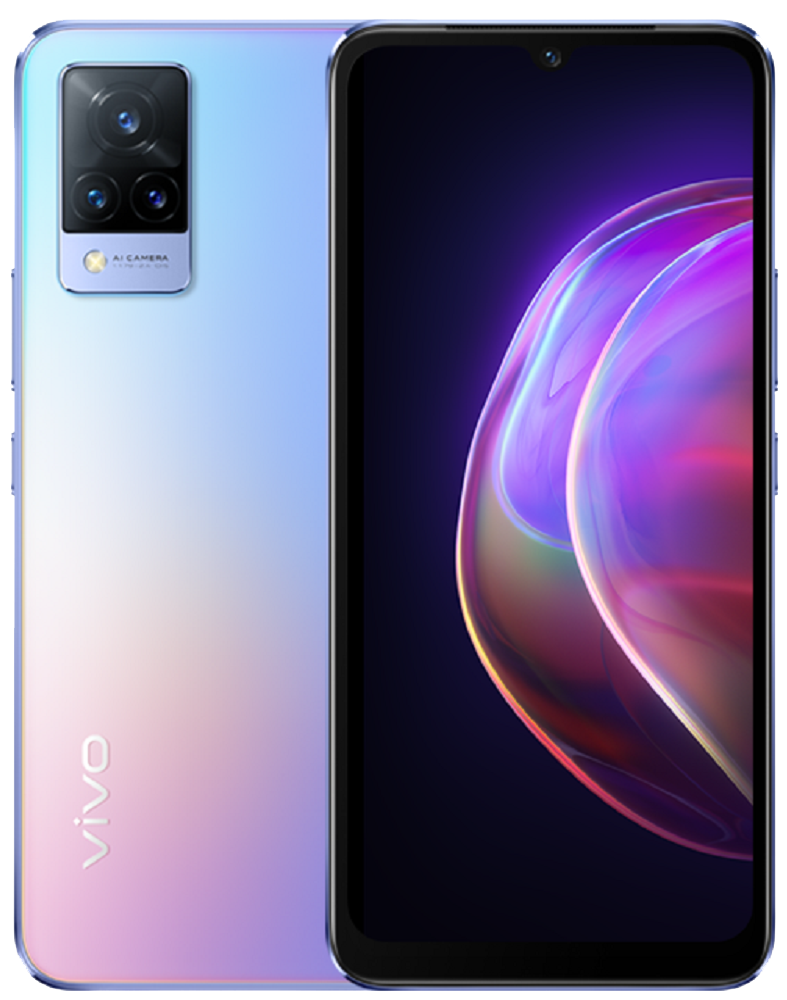 44MP OIS Night Selfie
Spotlight Selfie
64MP OIS Night Camera
4K Video Recording
Dual View Video Recording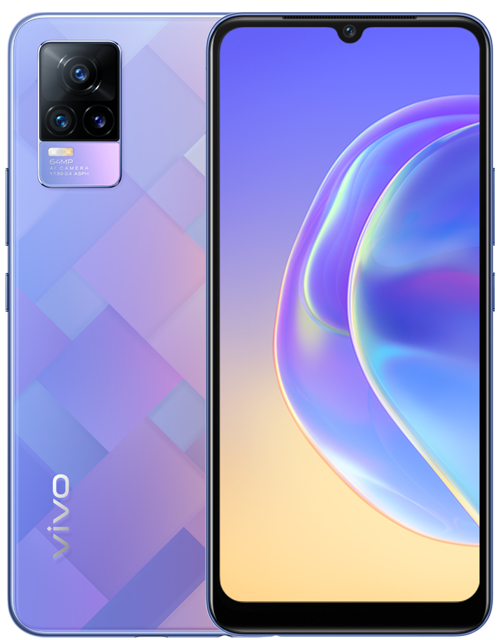 64MP Night Camera
16MP Front Camera
AI Super Night Mode & Stylish Night Filters
Ultra Stable Video for front and rear camera
4K Video Record
We hope you will enjoy editing your videos using these apps. Also, don't forget to share your experience in the comment section with us #vivoRajasthan.