For every mobile game lover, PUBG is irresistible. So, if you are a diehard fan or real survivor, we are serving a cake with the cherry on top of it. A new gaming arena that is PUBG: New State is now available on the Google Play Store from 11th November 2021 onwards, and the good news is that this time it's in India too.
If you are done with the Battle Royale and looking for another kick, then read out the full review of PUBG New State to know more.
The premise of New State is set in the year 2051 giving you a chance to leap into the future. There's a fictional town Troi located in the outskirts of Lansing, Michigan, with a futuristic 8x8 map. According to the storyline, civil society has broken down,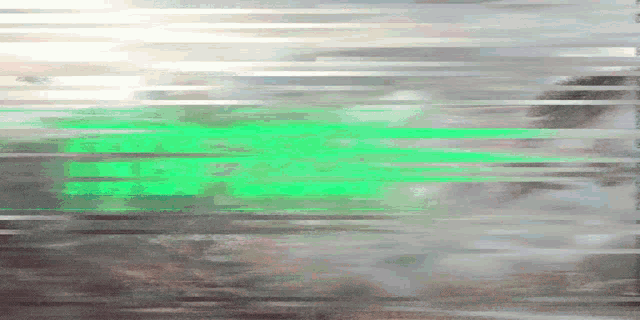 divided into fractions, and disrupters appear to create chaos in the city. In the post-apocalyptic environment, players will get access to futuristic vehicles and weapons. Though the battlefield is all familiar it is different and exciting.
New Map
The new map in PUBG New State has been named Troi built-in 8x8 dimensions. The battleground has a mixed environmental setup terrain consisting of hills, streams, valleys and flat plains to provide lots of different fight scenarios that create thrill while playing the game. Some popular locations to look for in the game are Exhibit Hall-The heart of TROI, Laboratory, Trailer Park and the mall.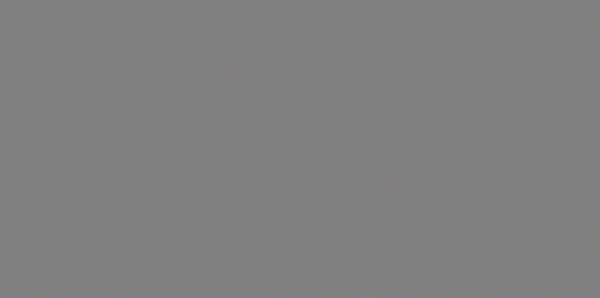 EV Cars
Troi in PUBG New State will feature EV powered cars this time that will run on battery cells instead of the regular fuel acquired from gas cans. The battery cells will randomly appear on the map and can be collected to replace the dead battery from the car.
Also, in blue zones, the batteries are likely to drain at a rapid rate. So don't use cars in this zone unless you are carrying spare batteries.
Functionality In Vehicles
Want a space to drop looted items? In New State, you can drop items in the vehicle by opening doors, and they will be transferred to the vehicle trunk. These dropped items can be picked up later by opening the door giving you access to the trunk.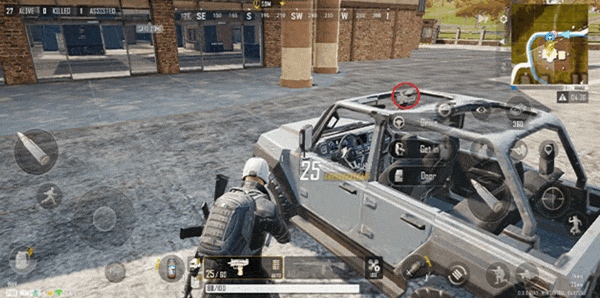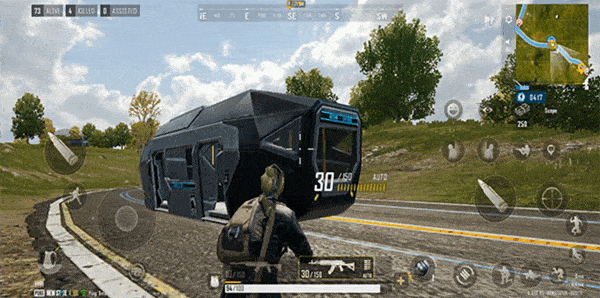 Trams
There are multiple battlefields in different cities of Troi and trams will help you to travel from one city to other. However, players need to be cautious around these trams as the being impacted by them can knock out or kill.
New Team-Up Squad Mode
The New State brings adds a whole new spin with Team-Up Squad Mode. In this mode, players can recruit up to 4 players where if one of the teammates are downed, they can be revived through keeping your squad option. This mode also recruits enemies to your squad.
The players can be recalled by firing a green flare gun. And it will drop the revived teammate at the location where the flare was fired.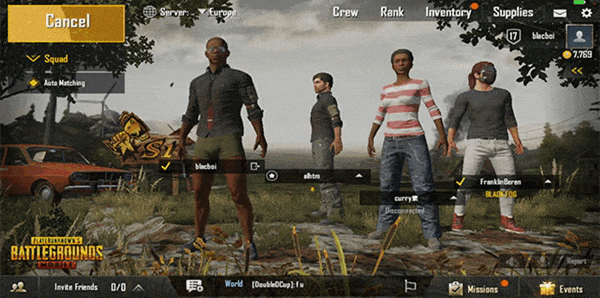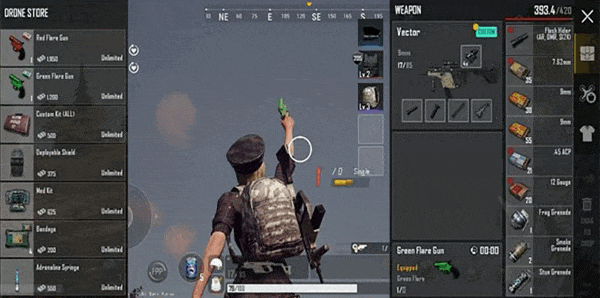 New Flare Gun
Green flare gun sounds intriguing no? Well, players can use this gun to revive their dead teammates who have been dead for 90seconds by calling them into the battleground via the Revive airplane. One gun can only be used once only. And players can acquire it either from the drone store or field drop.
Advanced Weapons
As there are futuristic settings, having advanced weapons for the gameplay is obvious. Players will be able to spot Viper a-spec sight gun with enhanced features with which players will be able to attach this sight onto other guns as well. Players will also get different types of deployable shields to take cover in any situation. However, any shield that's once deployed cannot be moved or reused and can be destroyed after taking a certain amount of damage.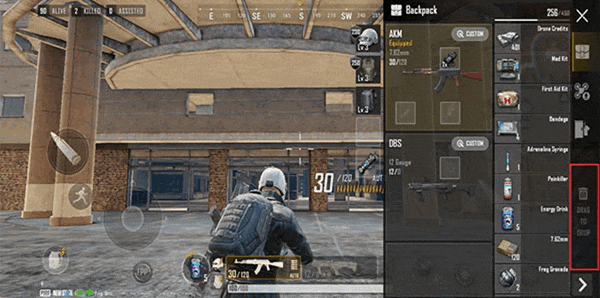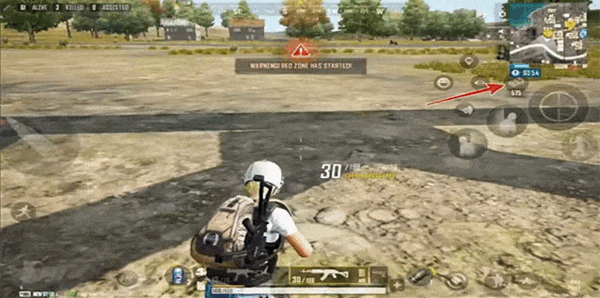 Search & Spot Drones
Improved searching of the drones is another futuristic feature of the gameplay. It will enable the players to spot enemies from a distance using the bird's eye view. However, while controlling the drone, you will not be able to play as the character. Also, drones can be destroyed. So you will have to protect your own and shoot down enemy's drone to steal their loot.
For those wondering whether they can play the game, yes, you can. The game has been launched globally and includes India too. And the download link is now live on the Google Play Store. The install button next to the PUBG: New State is now live.
However, initially while playing the game, you might find some bugs. But later on, your smartphone will adapt to the changes, and the gameplay will get smooth.
But we recommend installing & playing the game only if your smartphone meets the following requirements:
The smartphone must have an android version above Android 6.0

The RAM support should be a minimum of 3GB RAM.

Fast internet connection

More than 20GB storage space on your smartphone as the file size of the game is 1.4GB. And as you will play the game, it is likely to occupy more storage on your device.
We hope you will enjoy playing the game.
Specifications
- Snapdragon 888+ Processor
- 12GB+4GB RAM
- Supports Linear Motor & Dual Stereo Speaker
- Funtouch OS 12(Based on Android 11)
- WQHD+ Display, 120 Hz Refresh Rate
- 4450mAh Battery
Specifications
- MediaTek Dimensity 800U Processor
- 8/12GB + 4GB Extended RAM
- Supports Linear Motor & Hi-Resolution Audio
- Funtouch OS 12(Based on Android 11)
- FHD+ Display, 120Hz Refresh Rate
- 4450mAh Battery
Specifications
- Qualcomm Snapdragon 870
- 8GB+3GB RAM
- 128GB Internal Storage Option
- Funtouch OS 11.1(Based on Android 11)
- FHD+ Display 90Hz Refresh Rate
- 4300mAh Battery