Phone restarted, cache cleared, and even junk files cleaned.
But are you still facing rapid battery draining, phone heating, less storage space and even apps closing abruptly? It must be because of a virus attack, no? Wait, but how is it possible as you already have an antivirus app on your device?
Now that's a clueless feeling. Well, let us answer this problem. These signs say that your device is under attack. But you need to break your brain conditioning! It is not a virus attack, and you don't need an antivirus.
The word virus is thrown around for threats very often. But did you know that not just iOS, even the android phones can't get one?
Virus attacks are impossible on a smartphone because your phone's operating system does not allow doing anything on its own. A virus is a computer code that installs itself in the device and spreads from one to another system without any assistance. And you should know that nothing on an iOS or even an Android device can operate itself without permission. However, it is also true that Android viruses exist, but nothing can trespass your device's security unless access permission is approved.
No antivirus app assures complete protection. And when it is a free one, it provides basic scanning that your device's cleanup manager can already perform.

A free antivirus means it will have lots of advertisements either for third-party apps or their premium subscription.

Antivirus apps run in the background and can slow down the performance of your smartphone.

Having an additional application means it will bombard your device with frequent notifications.

No customer support for free/trial period users.
Android devices allow modification of default settings by the user, and developer mode is an example of it. Even many users root their devices. Such modifications to the factory's security settings can make your device fragile and vulnerable to malware attacks.
Malware is an untamed risk to any device. It steals data from installed apps and shares it with the dedicated servers. At first, it may seem irrelevant as commoners do not have any highly confidential data. But any malware is also a threat to your saved passwords, banking details, and spyware through the camera & microphone, which we believe is sensitive information for you.
Play Protect is an in-built malware protection feature of Google available on all Android devices. The Google Play protect runs a security check for harmful apps on your device and restricts their installation.
Here are the following things Google Play protect does:
It runs a safety check on applications before you download them.

It sends notifications about potentially harmful apps that can be malware and asks to uninstall the app.

And in most cases, when any harmful app is detected, the Play Protect automatically removes the app.

It may disable or remove harmful apps from your device.

These warnings are sent on misinterpreted information provided by the application developer. Such apps often access personal information if installed anyways.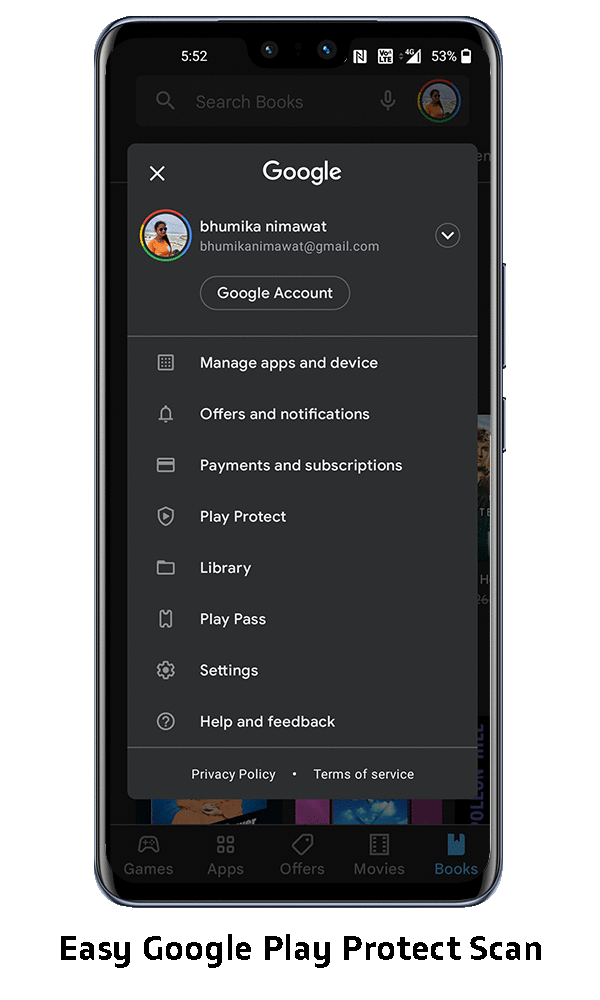 How to use Google Play Protect:
Google Play Protect is available on all android devices above Android 11. You can check your device certification status from the About in the settings menu of the Google Play Store app.
How to turn on Google Protect:
Open the Google Play Store app

Tap on your profile icon>Play Protect>Settings

Tap on the toggle to turn on the Scan app with Play Protect.
If you own a vivo smartphone, iManager furthermore aids the security check. Funtouch OS has additional features to improve the user experience, and it's a part of it. This default app cleans junk files, manages app permissions, performs security scans & monitors data usage.
The scan detects through files to check for hazardous apps, viruses and other system vulnerabilities.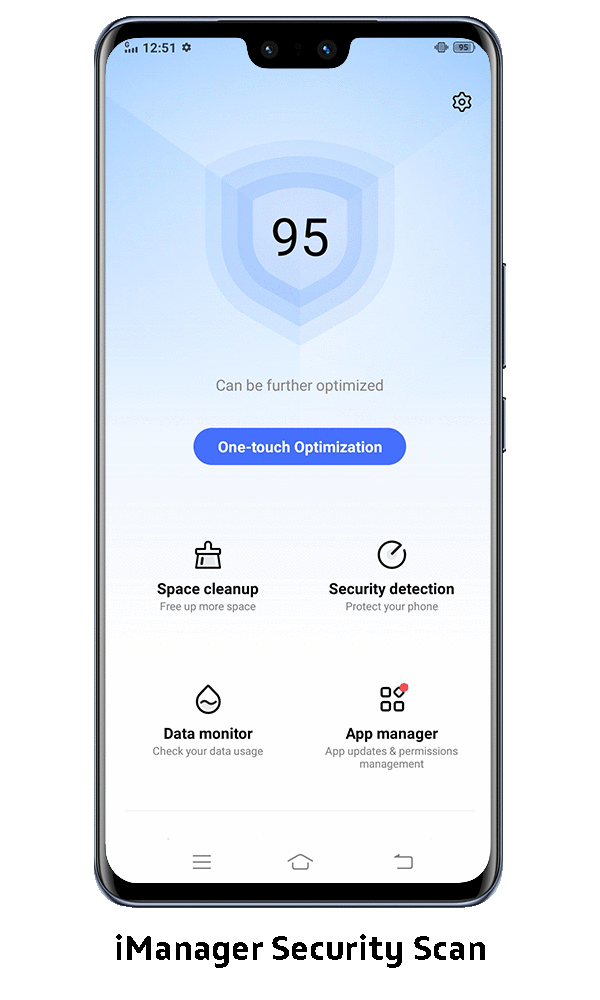 There's no compulsion for you to have antivirus software on your device. If you want to keep your smartphone free from viruses or malware, then do not compromise with the default security settings of your phone.
Check & think about permissions asked by apps:
Not all applications require control over every function of your smartphone. So before you blindly accept the required permissions read and selectively grant them.
Let's say you are installing a music app. It has nothing to do with location or message permissions on your device. Likewise, a flashlight app doesn't need microphone permission unless a voice activation feature is available.
Avoid installing mod apk files from random websites.